The first step to any business is writing a business plan.
Once you have business plan ready, we help you follow the below steps t get your blog started:
Choose your blog's domain name and get your blog hosting.
Start your blog by adding WordPress.
Pick a simple theme to make your blog your own.
Add two key blogging plugins to find your readers and track stats.
Write compelling content to create a blog that your readers love.
While there are other blogging platforms out there like Blogger.com and Tumblr.com, nearly every serious blogger uses a self-hosted WordPress site because of its creative freedom, flexibility and control.
These are the exact steps we took when we created this website. If you follow these five steps, you will learn how to set up a blog in less than one hour.
Let us know if you have any questions at support@brandfocal.com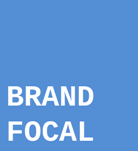 Latest posts by Brandfocal Services
(see all)