"If you fail to plan, you are planning to fail." – Benjamin Franklin
This is a very valuable message, yet we fail to grasp its significance.
Think of a business plan as a GPS to get your business going. A good business plan guides you through each stage of starting and managing your business. You will use your business plan like a GPS for how to structure, run, and grow your new business.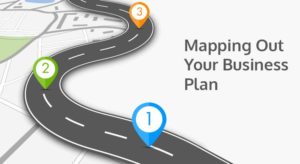 Charting Your Success: Brandfocal's Business Plan Writing Services
A well-crafted business plan is the compass that guides your entrepreneurial journey. It's the roadmap to your dreams, the blueprint for your success. At Brandfocal, we specialize in creating business plans that not only impress investors but also serve as your strategic playbook.
Whether you're looking to secure funding, attract investors, or simply get your business off the ground, a well-written business plan is essential.
Our Approach:
✓ In-Depth Research: We dive deep into your business idea, industry, and market. Our team gathers valuable insights to create a business plan that's rooted in solid research.
✓ Customized Strategy: Every business is unique. We tailor our business plans to align perfectly with your vision, goals, and target audience.
✓ Clarity and Vision: We translate complex ideas into clear, concise language. Your business plan will not only be comprehensive but also compelling.
✓ Financial Expertise: Our financial analysts ensure that your financial projections are accurate and realistic. Investors will have confidence in your numbers.
✓ Strategic Roadmap: Your business plan isn't just a static document; it's a dynamic roadmap. We provide actionable strategies to help you navigate challenges and seize opportunities.
Why Choose Us?
Industry Expertise: With a strong presence in the Dallas-Fort Worth (DFW) Texas metro area, we understand the local and global business landscape. Our writing experience spans various industries, from tech to AI startups.
Comprehensive Solutions: Whether you're starting a new venture, seeking funding, or planning to expand, our business plan writing services cover a wide range of needs.
Affordable Pricing: Quality business planning doesn't have to be costly. We offer competitive pricing that fits your budget while delivering exceptional value.
Ready to Set Your Business on the Path to Success?
Contact Brandfocal today, and let's embark on a journey to create a business plan that's more than just a document—it's your key to realizing your business aspirations. With our business plan writing services, you're not just writing a plan; you're writing your success story.
Chart your course with Brandfocal. Your business plan is in expert hands.
---
Learn more about Business Plans below:
A business plan is a document that outlines your business's goals and explains how you'll achieve them. A strong, detailed plan will provide a road map for the business's next two to five years, and you can share it with potential investors, lenders or other important partners and key employees.
Purpose
There are two main purposes for writing a business plan. The first, and most important, is to serve as a guide during the life of your business. It is the blueprint of your business and will serve to keep you on the right track. To be of value, your plan must be kept current. If you spend the time to plan ahead, many pitfalls will be avoided and needless frustrations will be eliminated.
Second, the business plan is a requirement if you are planning to seek loan funds. It will provide potential lenders with detailed information on all aspects of the company's past and current operations and provide future projections.
A business plan helps you evaluate the feasibility of a new business idea in an objective, critical, and unemotional way.
• Marketing – Is there a market? How much can you sell?
• Management – Does the management team have the skill?
• Financial – Can the business make a profit?
Ideas are great, but without a plan or strategy, an idea is destined for failure.
It provides an operating plan to assist you in running the business and improves your probability of success.
• Identify opportunities and avoid mistakes
• Develop production, administrative, and marketing plans
• Create budgets and projections to show financial outcomes
It communicates your idea to others, serves as a "selling tool," and provides the basis for your financing proposal.
• Determine the amount and type of financing needed
• Forecast profitability and investor return on investment
• Forecast cash flow, show liquidity and ability to repay debt
The right business plan writer is an invaluable investment that helps save money by eliminating guess marketing.
Who will use the plan? If you won't use the plan to raise money, your plan will be internal and may be less formal. If you are presenting it to outsiders as a financing proposal, presentation quality and thorough financial analysis are very important.
We help you research, analyze, document and present the business idea properly.