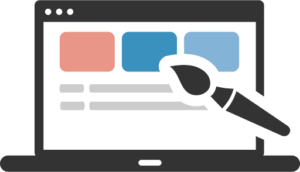 Welcome to Brandfocal – Your Partner in Stunning WordPress Website Design
Are you ready to make a powerful online impression? At Brandfocal, we specialize in creating visually captivating and functionally robust WordPress websites that leave a lasting mark on your audience. In the bustling digital landscape of Dallas-Fort Worth (DFW) and beyond, your website is your digital storefront.
A well-designed WordPress website will help you attract visitors, convert them into customers, and build your brand.
Why Choose Our WordPress Website Design Services?
Tailored Designs: We don't believe in one-size-fits-all solutions. Our team of experienced designers crafts custom WordPress websites that align perfectly with your brand identity and business goals.

User-Centric Approach: We prioritize user experience. Your website will be easy to navigate, ensuring visitors stay engaged and convert into loyal customers.

Mobile Responsiveness: In today's mobile-first world, we ensure your website looks stunning and functions flawlessly on all devices, from smartphones to desktops.

SEO Optimization: Our expertise in search engine optimization (SEO) means your website won't just look great; it'll also rank high on search engines, driving organic traffic to your business.

Speed and Performance: Slow websites drive visitors away. We optimize your WordPress site for lightning-fast loading times, reducing bounce rates and boosting conversions.

Content Management: Managing your website will be a breeze with our user-friendly content management systems. Easily update and add new content without technical expertise.

Technical Excellence: Our team combines creativity with technical prowess, ensuring your website is secure, scalable, and future-proof.
Our Process
Consultation: We start by understanding your business, goals, and vision. This forms the foundation of your website design.

Design and Development: Our designers work their magic, creating a visually stunning website that mirrors your brand identity.

Testing and Optimization: Rigorous testing ensures your website functions flawlessly. We optimize for performance and SEO.

Launch and Beyond: Once your website is live, we continue to support and maintain it, ensuring it stays up-to-date and secure.
Let's Transform Your Online Presence
Ready to take your online presence to the next level? Contact Brandfocal today for a free consultation. We'll work closely with you to bring your WordPress website vision to life.
---
Read more about WordPress Design below:
WordPress website development refers to the process of creating and building websites using the WordPress content management system (CMS). WordPress is a popular and user-friendly platform that allows individuals and businesses to create dynamic and functional websites without extensive coding knowledge. It is a versatile CMS that powers a significant portion of websites on the internet, from simple blogs to complex e-commerce sites and corporate portals.
Here are the key steps involved in WordPress website development:
Domain and Hosting: The first step is to choose and register a domain name (the website's address) and acquire web hosting where your website's files and data will be stored.

Install WordPress: Some web hosting providers offer quick WordPress installation, making it easy to set up your website. Once installed, you'll have access to the WordPress dashboard, where you can manage your site's content and settings.

Select a Theme: WordPress offers a vast library of themes (both free and premium) that control the visual appearance of your website. Choose a theme that aligns with your website's purpose and customize it as needed.

Customization and Branding: Customize the theme to match your brand's colors, logo, and overall design. You can also use page builders or custom CSS to create unique layouts and design elements.

Install Plugins: WordPress plugins add functionality to your website. Install and configure plugins to enhance features such as contact forms, SEO optimization, social media integration, security, and more.

Create Pages and Content: Add essential pages to your website, such as the homepage, about us, services, contact, and any other relevant pages. Create and publish content, including blog posts, images, videos, and other media.

Mobile Responsiveness: Ensure that your website is mobile-friendly and adapts well to various devices, including smartphones and tablets.

Search Engine Optimization (SEO): Optimize your website for search engines by using relevant keywords, meta tags, and SEO-friendly URLs to improve its visibility in search results.

Testing: Test your website's functionality, links, and overall user experience across different browsers and devices.

Launch: Once you are satisfied with your website's design and content, it's time to launch it and make it live for the public to access.

Regular Maintenance: Regularly update your WordPress core, themes, and plugins to ensure security and performance. Also, back up your website regularly to prevent data loss.
WordPress website development offers a flexible and scalable solution for businesses and individuals to create an online presence. Its user-friendly interface, extensive theme and plugin options, and large community of developers make it a popular choice for website creation and management. Whether you're building a personal blog, portfolio, business website, or e-commerce store, WordPress provides the tools and resources needed to get started.
---
Web designing process typically starts with communication to determine your website's business objectives. 
Research and analysis of competitors, industry, internal stakeholders, and audience is conducted to develop a tailored design and strategy. 
After completing the research, a plan and timeline is then drafted to create a website design that aligns with your brand. Wireframes and sitemap are mapped out listing important functionalities and features of your business website. Placement of the content to drive conversion is also documented.
Development and design work then begins as per the agreed upon plan. A demo or staging site area is created to review and implement changes before going live.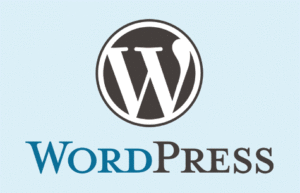 All our Web Designs:
✓ Use A Powerful Content Management System.
✓ Are Responsive To Smart Phones, Tablets and Other Devices.
✓ Are Optimized For Google, Bing, And Other Search Engines.
✓ Include Setting Up Google Analytics and Submitting Sitemaps To Google and Bing.