How often do you go past the first page of search results when you're looking for something online?
Not often. In fact, about 90% of searchers never go past page one and the top organic result captures a huge percentage of the clicks.
If you want to get more qualified visitors to your website and more leads, you need to focus on maximizing your first page real estate on Google, Yahoo and Bing for as many relevant keywords (and keyword phrases) as possible.
Why Competitive Analysis is Important?
With competitive analysis, you will be taking a step back and looking at the overall market area, where you stand, who the competitors are, and what the search landscape looks like for crucial keywords.
Even if you are already ranking at the top of the search results for all your most important keywords, there will always be another site that is trying to take over your rankings and capitalizing on your own site's weaknesses.
Competition can be your greatest ally if you allow them to be.
Your competitors present a goldmine of information that can improve various aspects of your SEO strategy and help to skyrocket your own website's organic traffic.
Performing an SEO competitor analysis helps you:
Learn what works and what doesn't in your industry.
Find competitors' weaknesses, and capitalize on them.
Find competitors' strengths, and replicate them.
Understand what SEO tasks to prioritize going forward.
The goal is to provide the best possible search experience for users through relevant, high-quality content.
For online marketers, at the heart of that process is keyword research.
A lot of marketers have little to no idea how to go about finding and selecting the types of keywords that matter. Most of them fall short because:
They don't take into account how competitive their target keywords are
They don't consider what sort of return on investment they can get by targeting certain keywords
They don't accurately estimate the resources that they will need to compete and win
Things to do:
Pay special attention to the keywords that you already rank for, where you are lagging behind your competitors, particularly when you are only a position or two behind your primary competitor for a particular keyword phrase.
Just like you want to know the most important keywords your competitors are ranking for, it is also essential to identify which pages are their most popular.
Check if your website is suffering from the technical SEO issues or having coding issues that makes it harder for Google to crawl pages effectively. Making those improvements and adjustments can result in more visibility.
Examine how your competitors have structured their site, including URLs, breadcrumbs and anchor text.
Look at the keyword rankings is another important aspect of competitive analysis, and it should also be done fairly regularly for general SEO purposes.
It is also important to distinguish between high-quality backlinks versus low-quality backlinks. Google changed how they handle low-quality links with the Penguin update. Try to aim for high quality backlinks to your website.
Brandfocal Consulting in Dallas-Fort Worth (DFW) area helps service businesses rank higher in search engines. The key service provided is Search Engine Optimization (SEO).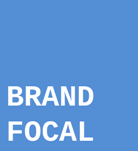 Latest posts by Brandfocal Services
(see all)