Unlock the Power of Your Brand with Brandfocal
Your brand is more than just a logo or a catchy tagline. It's the essence of your business, the story you tell, and the impression you leave. At Brandfocal, we understand that branding is the heart and soul of your company's identity. That's why we offer comprehensive branding services that go beyond aesthetics, helping you create a lasting and impactful brand presence.
Our Branding Services:
Brand Strategy: We'll work closely with you to define your brand's purpose, values, and personality. With a clear strategy in place, we'll ensure your brand resonates with your target audience and stands out in a crowded marketplace.
Logo Design: A memorable logo is the cornerstone of your brand. Our talented designers will craft a unique and visually compelling logo that represents your brand's identity and leaves a lasting impression.
Brand Identity: Consistency is key to brand success. We'll develop a comprehensive brand identity system, including color palettes, typography, and visual guidelines, to maintain a cohesive and professional brand image across all platforms.
Brand Messaging: Crafting the right message is crucial. Our copywriting experts will create compelling and authentic brand messaging that connects with your audience and communicates your brand's story effectively.
Brand Collateral: From business cards to brochures, we design and produce all the materials you need to make a memorable impression on your customers and clients.
Online Presence: In today's digital world, your online presence is vital. We offer website design and search optimization services to ensure your brand shines online, attracting and engaging your target audience.
Social Media Branding: We'll help you establish a strong presence on social media platforms, making sure your brand's personality shines through in every post and interaction.
At Brandfocal, we believe that a strong brand is the foundation of a successful business. Let us help you build a brand that not only looks good but also tells a compelling story, connects with your audience, and drives results.
Ready to elevate your brand? Contact Brandfocal today and let's start the journey towards a powerful and impactful brand presence.
---
Learn more about Branding below:
Branding is an age-old marketing strategy. It differentiates you from the competition using strengths and value that only your business offers.
It refers to the process of creating a distinctive identity for a product, service, company, or individual. It involves crafting a unique image and personality that sets a business or entity apart from its competitors and resonates with its target audience. Branding is much more than just a logo or a name; it encompasses the entire perception and emotional connection that people have with a particular entity.
Key components of branding include:
1. Brand Identity: This includes the visual elements of a brand, such as the logo, color palette, typography, and design elements. Consistency in these visual elements helps establish brand recognition.
2. Brand Message: A clear and compelling brand message communicates what the brand stands for, its values, and the promises it makes to its customers. This message should be consistent across all communications.
3. Brand Positioning: This involves identifying and defining the unique value proposition of the brand compared to its competitors. What sets the brand apart, and why should customers choose it over other options?
4. Target Audience: Understanding the target audience is crucial in shaping the brand's voice, message, and marketing strategies. A well-defined target audience allows for more effective communication.
5. Brand Experience: This refers to the overall experience that customers have with the brand. It includes every interaction, from the website and social media presence to customer service and product quality.
6. Brand Loyalty: Building a strong brand can foster customer loyalty and advocacy, leading to repeat business and word-of-mouth referrals.
Branding is not a one-time effort; it requires consistent and ongoing nurturing. Successful branding efforts can lead to increased brand recognition, customer trust, and a positive reputation in the market. Brands that are able to evoke positive emotions and associations in the minds of consumers are more likely to enjoy long-term success.
Companies invest significant time and resources in developing and maintaining their brands. As a result, branding has become an essential aspect of marketing and business strategy, playing a critical role in shaping consumer perceptions and influencing their purchasing decisions.
One of the first and most important building blocks of your brand is your logo. A logo defines your brand identity.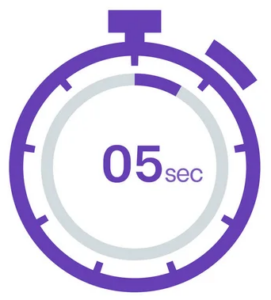 Your potential customers will form an opinion about your brand within the first 3 to 5 seconds of interacting with it. They are judging your brand's logo, design, tone, website, and its content. The outcome will determine if they trust your business, or not.
People buy from brands they like and trust. More than 90% of consumers report they are more likely to buy from a brand they trust. The greatest marketing efforts will fail if you have poor branding. With the Internet, your customers have even more options to choose from. Why should they choose your business? Great branding will help you stand out from the competition, establish trust, and ultimately drive more sales for your business.
It is surprising to see how many service providers build and market their products without a clear understanding of their position in the market place.
Brandfocal helps firms achieve superior branding and positioning.
Should You Consider Hiring for Branding Services?
If you are reading this right now, then branding probably is not your specialty.
You may be thinking, "Can I get by with what I have? or Should I look for branding services?"
You may not know the best colors for your logo, design for your website, or how to describe your products or design in order to produce quality content. Our branding agency exists for these very reasons.
With our branding services, you gain access to an expert who is dedicated to helping you build your brand. This person will assess your business and work with you to take your branding to the next level.
Our small business branding agency can help you design your logo, build your website, and manage your web content, develop other online assets for you to drive your business.  We will help you nail your branding once and for all, and never settle for average again.
Below is a list of some of the things we do to help our clients build a better brand:
Color Styling
Font Styling
Brand Strategy
Target Audience Research
Tagline
Business and/or Product Naming
About us Page
Logo Design
Website Design
Online Marketing brochures and content
& more
A Small Business Branding Agency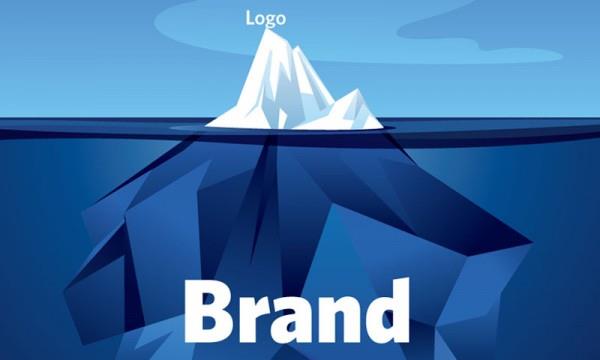 Let's be honest. There is never a "perfect" time to start. But if your brand is not good, then it could be more detrimental to your future success. We know from experience that if your business or non-profit doesn't have an appealing brand and website, then marketing it will be ineffective.
Branding can be the difference between customers turning to you, or away from you. 
So, what are your branding needs? We'd love to talk with you about them. Click the button below, complete the form and schedule a chat.