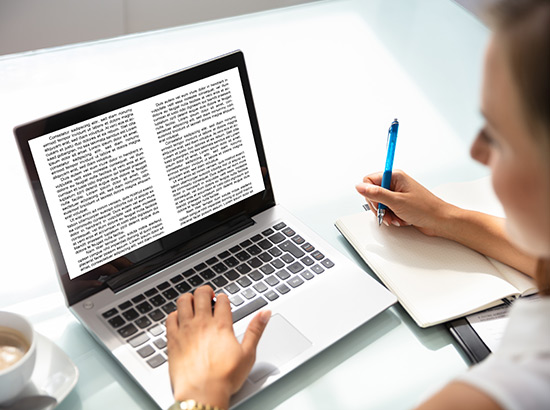 Bridging the Gap Between Complexity and Clarity: Brandfocal's Technical Copywriting Services
In the fast-paced world of technology and innovation, communicating your ideas effectively is paramount. Whether it's intricate technical documentation, product descriptions, or marketing materials, the ability to convey complex information clearly can be a game-changer. At Brandfocal, we specialize in technical copywriting services that simplify the complex and make your message resonate.
Our Approach:
✓ Technical Expertise: Our team of technical copywriters are well-versed in various industries, from IT to engineering. They possess the knowledge and skills to translate technical jargon into accessible, engaging content.
✓ Audience-Centric: We understand your audience, whether it's seasoned professionals, end-users, or a mix of both. Our copy is tailored to resonate with your specific readers.
✓ Clarity and Precision: We pride ourselves on transforming complex ideas into clear, concise copy. Your technical content will be easy to understand without sacrificing accuracy.
✓ Versatility: From whitepapers and manuals to website content and product descriptions, we cover a wide range of technical writing needs.
✓ SEO Optimization: Our technical copywriters are skilled in optimizing content for search engines, ensuring your message reaches a broader audience.
Why Choose Us?
Industry Insight: With a strong presence in the Dallas-Fort Worth (DFW) Texas metro area, we have a deep understanding of local and global markets. Our technical copywriting adapts to your unique industry.
Customized Solutions: We know that every project is distinct. Our technical copywriting services are tailored to match your brand's style and objectives.
Affordable Rates: Exceptional technical copywriting doesn't have to be expensive. We offer competitive pricing options that cater to your budget.
Deadline Commitment: We value your time and deadlines. Our team ensures timely delivery without compromising on quality.
Ready to Transform Your Technical Communication?
Contact Brandfocal today, and let's embark on a journey to elevate your technical content. With our technical copywriting services, you'll not only inform but also inspire and engage your audience. Simplify the complex with Brandfocal. Your technical message is in expert hands.
Unlock the power of clear technical communication with Brandfocal.
---
Learn more about Copywriting Services below:
Businesses have always needed to reach potential customers and effectively communicate what they can offer them. That's where copywriting comes in.
According to American Writers & Artists Institute, copywriting is the process of writing persuasive marketing and promotional materials that motivate people to take some form of action, such as:
make a purchase
click on a link
donate to a cause
schedule a consultation
Copywriting differs slightly from Content writing.
Where copywriting refers to writing marketing and promotional materials,  content writing refers to writing informational or editorial pages for websites, such as blog posts, article pages, or product pages.
Stats
The following statistics show how print and online copywriting is an integral part of most modern businesses:
Traditional direct-mail packages, which are sent directly to people's homes, are currently used by 56% of companies in the U.S. (AWAI.com)
81% of these companies plan to maintain or increase usage of direct mail in the next year.
In the digital realm, 90% of all organizations use online content marketing. (demandmetric.com)
70% of businesses are actively investing in content marketing (Hubspot 2020).
43% of marketers familiar with company spending say their 2021 budgets were higher. And two-thirds of this group (66%) expect increases in the 2022 budget. (One in five says the increase will be greater than 9%.) (contentmarketinginstitute.com)
Nearly 67% of businesses rely on outside help to create their online content. In other words, they hire external copywriters. (AWAI.com)
---
B2B buyers have changed.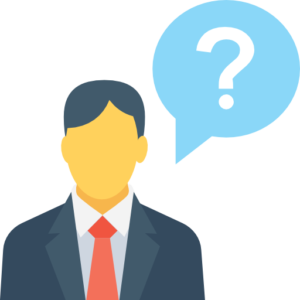 They no longer rush to contact you when they have questions about your products or services. B2B buyers may not even speak with your sales reps until they are more than 70% of the way through their decision-making process.
They prefer to search on their own and may engage with up to 5 pieces of content.
Brandfocal's copywriting and content strategy focuses on providing relevant and engaging copy to get found in search engines, inspire brand trust, and boost conversion.
Our content development and writing process begins with understanding your business goals, market, audience, and identity.
Extensive research is conducted for consumer search trends, topics, and competition in your market to ensure that your content appears in the Search Engine Results Pages (SERPs) and improves click through rate.
Answer their questions.

B2B companies tend to use more written sales materials than their B2C counterparts. Their products and services are often very high-ticket purchases that other businesses need to consider carefully.
For example, if a hospital is considering buying a new LASIK machine, it can cost over $300,000 each at the high end. And many people at the hospital will be involved in that purchasing decision, from managers, to health and safety advisors, to clinical staff who will be using the machine.
It can be a long process, and companies who sell LASIK machines need to have extensive marketing materials to support potential customers (mostly doctors in this case) as they make their decision whether or not to buy.
Types of Content we write
Website pages
Sales brochures
Product sheets
Data Sheets
Product descriptions
Technology and Business Whitepapers
Press releases
Email newsletters
Short blog posts (300-500 words)
Long blog posts (500-700 words)

When writing new content, our goal is to deliver content that is relevant to your audience persona and highlights your unique selling points.
Our writing style takes into consideration your audience, market, brand voice, and unique story.
Content is original and is optimized for users and maintains SEO best practices.
Content can be tested and verified with authentication software to ensure originality.
Sales Enablement Content Writing Process
1. Start with your buyer2. Review your buyer's journey3. Learn about your pipeline4. Review your current sales content5. I write your sales enablement content
We discuss about your buyers' industry, job title, roles, top priorities, goals, pain points, challenges, drivers, success factors, perceived benefits, perceived barriers and objections, decision criteria, common questions and more.
We discuss the typical stages that your ideal buyer goes through when looking for a software solution like yours. We start at the awareness stage, move through the consideration stage and end up at the decision stage.
We talk about how leads enter your marketing funnel. We examine when and how the folks in marketing typically hand off leads to your sales team. We look at the lead score or other criteria that leads must reach to be considered sales-qualified. Most importantly, you and I discuss what typically must happen for a lead to move from one stage in your pipeline to the next.
I review your whitepapers, case studies, buying guides and other sales content that your team use with prospects. We discuss what is working, and what is not working and identify the gaps.
I write content such as the case studies, buying guides, answers to FAQs and other sales content you need, each piece written for one of your buyer personas and designed to meet the needs of a particular stage in the buyer journey.
Discuss your copywriting requirements today by clicking the button and filling out the form.