A business plan is an outline or a road map for the direction of your company.
It specifically defines your business and clearly states your goals.
It includes information about customers, your employees, and you.
It explains something about the industry you will be a part of and briefly explains the market for your product or service.
It expresses these things with both words and numbers.
It is essential to the success of any business.
A good business plan is also an important part of any loan package because it provides specific and organized information about your company and how you will repay borrowed money.
Components of a good Business Plan
Executive Summary
Business Concept
Products and Services
Market Analysis
Marketing Plan
Operations
Ownership, Management and Organizational Plan
Financial Data
Critical Risks
Appendices/exhibits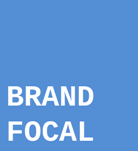 Latest posts by Brandfocal Services
(see all)