Brandfocal

provides brand marketing and technical writing services.
To serve you best, we:
Use technology to reduce cost.

Put your customers first.

Strive to do simple things right and improve gradually.

Provide good value using network and experience.

Build relationships that are long term.
---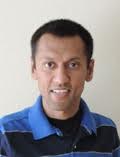 Consultant Introduction: Since 2004, I have been actively involved in research and implementation of company-wide content management systems to acquire, record, publish and author virtually every piece of information such as product marketing assets, technical documentation, client environments and customizations, project management, team profiles, policies, accounting, press releases and news for a software company. My role has been to manage all aspects of company's content (about 11,000 pages that support 500+ employee desks). Working for a flat structured, fast-paced firm has kept me ahead of the curve.
At BrandFocal, I assist clients with their brand marketing and technical writing projects.
​
Education: As a Computer Science graduate of St. John's University (New York) and Certified Business Marketing graduate of Southern Methodist University's Cox School of Business (Dallas, TX), I bring experience and dedication to work.
Contact: Sameer Bansal | Principal | Email: sameer@brandfocal.com
---
My Process
Discuss your business need, customers and goals.

Define achievable action items – keeping in view your budget and speed.

 

Build and implement.

Review and improve.
Communication can be the difference between customers turning to you, or away from you.