Parallax scrolling is a website effect where the background content (i.e. an image) is moved at a different speed than the foreground content while scrolling.
Parallax effect creates the appearance of depth and dimension by moving two elements at different rates when scrolling through a web page or slide.
Some may move faster, others may move slow, while a few may stand still.
Note: Parallax scrolling does not always work on mobile devices or smart phones. However, media queries can be used to turn off the effect on mobile devices.
Guidelines:
If you do use these websites as inspiration for your own, remember to follow some of these guidelines for accessible parallax effect design:
Keep the number of parallax effects to a minimum
Constraint movement effects within a small area of the screen
Include options for users to turn off parallax effects
Don't let your effects distract users from important information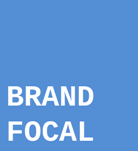 Latest posts by Brandfocal Services
(see all)