Marketing has always been about connecting with your audience in the right place and at the right time. Because today, audience spends more time on the internet, your marketing needs to meet them on the internet. There comes digital marketing.
Example:
Amazon is a perfect example that shows us how retail sector has evolved because of more online shopping. While retail store brands are facing stagnant or declining sales, they are increasingly making their inventory available on Amazon. Reason: They do not want to miss out on the huge traffic amount of traffic that Amazon is able to pull.
Conclusion:
If you cannot serve the customers directly from your own traditional channel, be available where customers are present. Be it an online retail store, social media group or website.
Digital marketing is an umbrella term – for all of a brand's online marketing efforts.
A brand can leverage digital channels – such as search engines, social media, email, blogs, and their websites – to connect with their current and prospective customers, sometimes right where they are.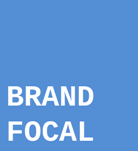 Latest posts by Brandfocal Services
(see all)