Definition of Press Release: A press release, news release, media release or a press statement or video release is a written or recorded communication directed at members of the news media and other targeted publications.
Purpose: To announce something newsworthy. To let the public know of company or organization's developments.
Advantage: Think of a press release as your ticket to publicity–one that can get your company coverage in publications or on TV and radio stations.
Need to stand out: Editors and reporters get hundreds of press releases a day.
So how can you make your press release stand out?
Reason: Be sure you have a reason for sending a press release. A grand opening, a new product or a special event are all good reasons.
Target: Make sure your press release is targeted for the publication or broadcast you're sending it to. The editor of Health and Beauty is not going to be interested in the trading software you invented. Do not make the mistake of sending press releases without considering a publication's audience.
Format: Follow the standard format: typed, double-spaced, on white letterhead with a contact person's name, title, company, address and phone number in the upper right-hand corner. Don't forget to put a brief, eye-catching headline in bold type and a dateline – for example, "New York NY, May 30, 20017" – leading into the first sentence of the release.
Length: Limit your press release to one or two pages at most. It should be just long enough to cover the six basic elements: who, what, when, where, why and how. The answers to these six questions should be mentioned in order of their importance to the story.
Facts: Do not hype exaggerate the information. Write using short, clear sentences and stick to facts.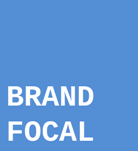 Latest posts by Brandfocal Services
(see all)