Today there are so many Do-It-Yourself (DIY) tools available, that you can build a basic medical website in a matter of hours.
Real game = generating patient leads
The real skill lies in building and promoting a website in such a way that it generates new leads that convert into new business.
Doing so requires a completely different approach and skillset.
Digital marketing – online marketing – internet marketing – same thing – is about getting your business noticed online and by the right audience.
It involves many inter-related tasks:
Thinking: creating a content strategy
Writing: Content that engages
Publishing: Getting published on your own website, or external websites
Sharing: Broadcasting the content
Analyzing: Reviewing what works and what doesn't
Tracking: the numbers, statistics
Key is: right content, right audience, right time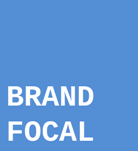 Latest posts by Brandfocal Services
(see all)