Technical writing is a specialized practice where the purpose is to explain a technical concept, instruct the audience or provide help and directions about a particular task.
Technical content is created for, and consumed by, users seeking specific guidance on a topic.
This type of writing includes documentation, such as user manuals, install/configuration guides, release notes and API programming guides, disaster recovery procedures, grant and proposal writing etc.
The nature of content created by a technical writer varies based on the type of audience. The audience dictates the tone of such a document (for example, using only the jargon that the audience is familiar with).
The ultimate goal of any technical content is to make the lives of users easier by providing them with clear instructions.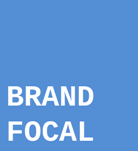 Latest posts by Brandfocal Services
(see all)