WHO YOU ARE:
Defines the character of your brand.
Identify your core values, purpose, and vision.
Unify your organization through an honest expression of your values, vision and purpose.
POSITIONING:
Your brand promise – what do you want to be famous for?
Your customers, competitors, differentiation and brand touch points.
Don't try to be everything to everyone.
Companies that are brave enough to find a niche are the ones who get remembered.
Find your position and build your business plan around it.
BRAND IDENTITY:
Reflects who you are and how you are positioned.
Your brand name, brand design standards, and key touch points
Your brand identity should reflect your vision, purpose and position.
Having consistent standards for your brand's execution will translate your message effectively to the outside world.
COMMUNICATION:
a) Internal (culture)
Live the brand you've created.
Match your outputs (products/service design, systems and procedures) to your values, vision and purpose so that your whole organization lives and breathes your collective brand identity.
b) External (marketing)
Initiate meaningful conversations with your potential customers and communicate your purpose and position through a variety of channels.
Educate your communities on who you are, what you do, and why it matters in a unique voice that reflects who you are.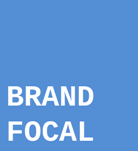 Latest posts by Brandfocal Services
(see all)