The objective of a disaster recovery (DR) plan is to ensure that an organization can respond to a disaster or other emergency that affects information systems – and minimize the effect on business operations.
Below is a sample template to produce a basic disaster recovery plan. The following are the suggested steps as found in the DR template.
Once you have prepared the information, it is recommended that you store the document in a safe, accessible location off site.
Step 1: Major goals – The first step is to broadly outline the major goals of a disaster recovery plan.
Step 2: Personnel – Record your data processing personnel. Include a copy of the organization chart with your plan.
Step 3: Application profile – List applications and whether they are critical and if they are a fixed asset.
Step 4: Inventory profile – List the manufacturer, model, serial number, cost and whether each item is owned or leased.
Step 5:  Information services backup procedures – Include information such as: "Journal receivers are changed at ________ and at ________." And: "Changed objects in the following libraries and directories are saved at ____."
Step 6: Disaster recovery procedures – For any DR plan, these three elements should be addressed:
Emergency response procedures to document the appropriate emergency response to a fire, natural disaster, or any other activities in order to protect lives and limit damages.
Backup operations procedures to ensure that essential data processing operational tasks can be conducted after the disruption.
Recovery actions procedures to facilitate the rapid restoration of a data processing system following a disaster.
Step 7: DR plan for mobile site – The plan should include a mobile site setup plan, a communication disaster plan (including the wiring diagrams) and an electrical service diagram.
Step 8: DR plan for hot site – An alternate hot site plan should provide for an alternative (backup) site. The alternate site has a backup system for temporary use while the home site is being reestablished.
Step 9: Restoring the entire system – To get your system back to the way it was before the disaster, use the procedures on recovering after a complete system loss in Systems management: Backup and recovery.
Step 10: Rebuilding process – The management team must assess the damage and begin the reconstruction of a new data center.
Step 11: Testing the disaster recovery and cyber recovery plan – In successful contingency planning, it is important to test and evaluate the DR plan regularly. Data processing operations are volatile in nature, resulting in frequent changes to equipment, programs and documentation. These actions make it critical to consider the plan as a changing document.
Step 12: Disaster site rebuilding – This step should include a floor plan of the data center, the current hardware needs and possible alternatives – as well as the data center square footage, power requirements and security requirements.
Step 13: Record of plan changes – Keep your DR plan current. Keep records of changes to your configuration, your applications and your backup schedules and procedures.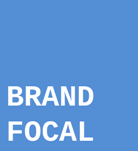 Latest posts by Brandfocal Services
(see all)