"About us" page is one of the most important page of your brand. Don't take it lightly.
1. Start with your customer's need

Use this space to highlight the problem that you solve. Convey the appropriate message and do not be concerned if it uses less number of words. The goal is to make it easy for the reader to understand what is there for him.
2. List facts, avoid superlatives
Mention how your firm started. A little background helps customers understand what motivated you to start your business. If starting a new business, talk about your work experience and specific value you bring. You may list type and number of clients you serve.
Awards and accreditations can be helpful. Avoid superlatives such as excellent, world-class or visionary. Let the customer decide based on your work.
Along with services or products page, about-us is generally the most visited page of any website.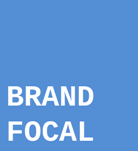 Latest posts by Brandfocal Services
(see all)