If you are an expert web developer that sells software online, here are the basic software marketing methods that may help you boost your software sales. Learn about each one, and find the winning combination that will bring you more buyers.
1. Search Engine Optimization
Maintaining a high ranking in search engines is the most important and a never ending task, as you need to follow certain rules AND continuously update and optimize your website. Focus on:
improving your link popularity
adding fresh content that is of value
monitoring website traffic and its origin
testing various keywords
improving the design and the usability of your website.
This is often part of content marketing strategy.
2. Product Website or Landing Page
Provide a website with both overview about benefits as well as in-depth detail with technical data, provide FAQ's, feature pages, and screenshots for all aspects of your application. Make your product site the perfect marketing and technical resource.
3. Directory Marketing
Promote your software by submitting it to as many download sites and directories as possible. You can create a good PAD (Portable Application Description) file for convenient submission process. Pay attention to the traffic you get from these sites and invest time in those who really bring you customers. One of the key advantages of submitting your software to download sites is obtaining more back-links and increased link popularity, which works to enhance your website's page ranking and position with search engines. Increasing website traffic is one of the most important software marketing techniques, so don't neglect it. Outsource it if you find it daunting or too time consuming.
4. Affiliates Marketing
Affiliates are people who will promote and sell your software products from their websites, in return of a small commission for every sale. There is a vast network of affiliates on the internet – but you need to connect with the right ones.
Why should you try to market software using this method? Because you pay your affiliates only if there is positive result. The compensation is generally based on a certain value e.g. each visit (Pay per click), registrant (Pay per lead), or a commission for each customer or sale (Pay per Sale), or any combination. There is a wide range of affiliates and methods of promoting your software products. Choose the ones who have websites specially designed to sell software products.
Will cover more in Part 2.
* * * * * * * * * * * * * * * * * * * * *
To market software successfully, you need to find the most suitable combination of these methods that applies to your specific case. Every business, every product and every owner is different, so you need find your best formula that brings you higher sales.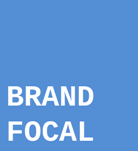 Latest posts by Brandfocal Services
(see all)