Companies, large and small, often have a dilemma.
They need to market their brands to grow their reach and find new customers, but they are not sure about which is the best approach.
Does it make more sense to hire a marketing manager on your team to handle all aspects of marketing? Or is it smarter to hire a marketing agency to help you?
In-house marketing relies on an internal marketing person or team, which your company maintains, to market your business.
In comparison, agency marketing uses an external or outsourced marketing freelancer or team, whose services you pay to use, to market your business.
Today, marketing has become very multi-disciplinary. This means marketing a business requires different skillsets such as writing, designing, coding, analytics and public relations to name a few.
Below we discuss key differences between hiring full-time/in-house marketing team versus working with a freelancer or an agency:
In-house
Freelancer or Agency
Expertise
Usually generalists who apply their broad marketing knowledge.
Team of talented/creative specialists who like what they do and want to grow your business.
Availability
Normally 40 hours a week.
Promptly available to clients. Can be flexible as per your business needs and mutual understanding.
Planning
With day to day responsibilities, employee may not able to work to a marketing plan.
Will create a marketing plan first and then deliver according to your budget and focus on your priorities.
Expense
Full-time salary, bonus, benefits and paid time off.
Depends on the type of services your business needs.

The pricing can be À La Carte, contractual (proposal based) or a flat monthly/yearly retainer.

Will cost less over the long run.

Flexibility
Constant supervision may be needed.

If your employee leaves, you are back to square.

Values your business and understands needs of your clients.

Will not leave your business in lurk.
Costs
In the short term, a single in-house marketing employee may sound like the way to go, however, over the long run, the costs can start to add up.
In the early days, you may pay a skilled freelancer or the marketing company more money to get you set up, however, that will probably reduce to a maintenance amount over time.
Neither choice is right, or wrong.
The decision making comes down to which marketing service your company needs, what type of products and services you offer and what your marketing budget is.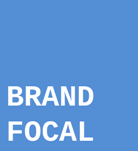 Latest posts by Brandfocal Services
(see all)