Someone asked me the question: 'does content marketing work for any type of business?'
My answer: Yes, content marketing works in all scenarios where you are trying to market a product or service online. Let's take example of a financial consultant. This consultant person has knowledge and expertise that they can use to create relevant content and build thought leadership. If the purpose is to generate a lot of legitimate traffic from interested people in the topics pertaining to finance and investments … then content marketing will work on their site.
Content Marketing works on any site, in any niche
Having a niche could mean less competition. So, the more niche your product or service is, the better chance you have of attracting just the right kind of traffic.
That is not to say it will be easy. Content marketing, like any other specialty profession takes hard work, a budget .. and PATIENCE.. but it works.
Check with me to get started on your content marketing strategy. You know you need it.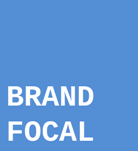 Latest posts by Brandfocal Services
(see all)