Iteration is the act of repeating a process, either to generate a unbounded sequence of outcomes, or with the aim of approaching a desired goal, target or result. Each repetition of the process is also called an "iteration", and the results of one iteration are used as the starting point for the next iteration. – per wikipedia
Content marketing is like that. It is both challenging and rewarding.
There are no magic bullets or low hanging fruit. Winners win in content marketing because they keep trying until they get it right.
One has to take it into account all things: search engine optimization, web traffic analytics, keyword research, advertising adwords, content writing, geo-targeting, graphic design, content management, tagging, categorization, sharing on social media, monitoring feedback, responding to comments, email list generation, managing database of subscribers, A/B testing, custom posts, creating visualizations from data, designing newsletters, tracking opens and bounces, autoresponders, drip marketing  to name a few.
Each of these functions is a specialty in itself. Each of these tasks takes time, effort, patience and repetition.
There are no short cuts, no instant results. Start content marketing early, as early as you can if you wish to achieve rankings and traffic.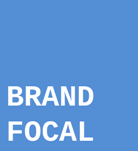 Latest posts by Brandfocal Services
(see all)