Chrome – Google's popular browser – started marking HTTP sites as not secure beginning July 24, 2018.
Chrome will mark all plain HTTP sites as "not secure."
Google gave webmasters and publishers six months' notice of this change.
Instead of the small "i" icon for HTTP URLs, Chrome now adds a "Not secure" label of text to that. Below is what it looks like today before users upgrade to Chrome 68. Note, most of those who download Chrome are set for automatic browser updates and thus will be upgraded to Chrome 68 automatically in the future.

It is strongly recommended to upgrade your website to HTTPS URLs and be secure, even if your site does not ask for payment information, logins or other private information. Depending upon the size of a site and scope of the project, a migration from HTTP to HTTPS can be challenging.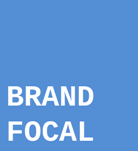 Latest posts by Brandfocal Services
(see all)