According to data from W3Techs, WordPress is used by 43.2% of all websites on the internet (as of January 2023). This is an increase from 39.5% in 2021. This means that two out of every five websites use WordPress. WordPress is by far the most popular content-management system (CMS). Other website design platforms such as Joomla, Drupal, Squarespace and Wix have a combined share of less than 8%.
What is WordPress? It is a free, open-source website creation platform. On a more technical note, WordPress is a content management system (CMS) written in PHP that uses a MySQL database. In non-geek speak, WordPress is the easiest and most powerful blogging and website builder in existence today.
Chances are you own/operate a WordPress powered website too.
If not, listed below are some advantages of creating a WordPress website:
WordPress is free to use
It is open-source, therefore free to download. Many hosting providers now allow users to quickly set up WordPress on their servers and customize using themes and plugins.
Search Engine and SEO friendly
This means that your website will be relatively easy for search engines like Google, Yahoo, and Bing to crawl through and parse your data. Of-course, you will still need to post quality content compared to your competition.
Hassle-free hosting
As mentioned above, many hosting companies now specialize in WordPress hosting.
There are two options: 1) Self-hosted, where you take care of the hosting costs and maintenance/security responsibilities, and 2) Managed hosting, where you pay someone else to take care of the hosting and much of the maintenance and security for you.
Variety of available designs and themes
The theme is the outer layer of your website — its interface, style, the part that makes it look professional and pretty. With WordPress themes, you can change between any number of different styles and layouts without having to dig into the nuts and bolts of your code.
Mobile-friendly
WordPress is also mobile friendly.
With more than 50% of the world's internet traffic coming from mobile devices (smartphones and tablets), it is important that your website is mobile friendly i.e. legible and easily usable for mobile users.
Today, search engines assign added weight to mobile-first rendering.
Simplicity and speed 
WordPress was created with beginners in mind.
Depending on your need, it is quick and easy to publish new content in form of pages and posts. One can even add media such as images, videos and pdfs.
The built-in WordPress editor comes with What-You-See-Is-What-You-Get (WYSIWYG) feature. This means, gone are the days of hand-coding your website pages.
Many organizations today use blogging feature of WordPress. This is especially helpful in Search Engine Optimization (SEO).
Flexibility and customization
While the bare-bones WordPress installation may not have every feature that you envision for your website, it is possible to extend your website with plugins.
Think of a plugin as a piece of software that "plugs into" your WordPress site. Plugins can add new functionality or extend existing functionality on your site, allowing you to create virtually any kind of website, from corporate informational websites to ecommerce stores to portfolios to directory sites.
As I write, there are more than 60,000 plugins available on official WordPress website.
E-commerce
With its acquisition of Woocommerce, WordPress now also competes in the e-commerce arena.
You no longer need to rely on the likes of Shopify, Magento, and other exclusively e-commerce related content management systems.
If you wish to run an e-commerce store, WordPress essentially allows you to receive all of the advantages listed in this article, along with the benefit of running an e-commerce store on their platform.
Scalability
Majority of website owners and small businesses have small websites not more than tens or hundreds of pages.
As long as hosting/storage is not a constraint, WordPress allows you to continue to make your website larger and larger with more and more pages without compromising your site's performance.
Sky is the limit.
Help is readily available
As noted above, WordPress is an open-source platform with people all over the world contributing to it and making it better.
WordPress has a very active online community. There is no shortage of WordPress tutorials, videos, documentation and forums to post specific questions or search for answers.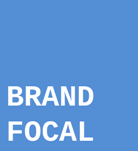 Latest posts by Brandfocal Services
(see all)