ClickFunnels is a software that lets user design & create sales and landing pages. It lets user manage their entire sales funnel.
User can create seven types of funnels with the help of Clickfunnels:
The Optin Lead Capture Funnel
The Sales Funnel
The Webinar Funnel
The AutoWebinar Funnel
The Membership Funnel
The Launch Funnel
The Custom Funnel
ClickFunnels comes with templates of sales pages, landing page, squeeze pages and other marketing pages.
User can choose a template and edit it with the help of element types. One doesn't need to designers or developers.
Templates are editable which means user has control on things such as background, font size, containers, fields etc.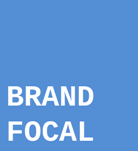 Latest posts by Brandfocal Services
(see all)