A landing page is any web page that a visitor can arrive at or "land" on. However, when discussing landing pages within the realm of marketing and advertising, it's commonly referred to as a standalone web page that is distinct from your main website. It is designed for a single focused objective.
Landing pages are critical for conversion optimization in paid search marketing.
Landing pages are also more engaging and can have well placed and designed videos right next to the custom call to action.
Generate More Patient Interest With Landing Pages
The objective of the landing page when used in paid search should be to capture the patient information so that you can easily communicate with them and help them move to the next level.
The length of your form and the level of personal data requested can have a direct impact on conversion. Ask for the bare minimum amount of information that will enable you to market to your prospects effectively. The fields in the forms can be made to be mandatory so that you get all the vital information that you need for follow-up.
A landing page can have distinct elements:
Call to action
A good tagline
An offer
Download white paper
Webinar registration
Self assessment test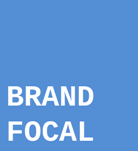 Latest posts by Brandfocal Services
(see all)