Enterprise software is purposed-designed software applications used to satisfy the needs of an organization rather than the individual users. Such organizations can be businesses, schools, non-profits, interest-based user groups and clubs, retailers, or governments.
Some of the leading enterprise application providers are:
Microsoft : Operating Systems, Office Productivity suite, Search, Email, Development tools, Database solutions, CRM.
Oracle : Oracle suite of Middleware and Database solutions, Appliances and Oracle-Sun Range of hardware solutions.
Cisco : Application Networking Services, Data Center Management and Automation, Networking Software (IOS & NX-OS), Optical Networking, Unified Communication Services, Security, Storage.
Adobe : Entire range of Products for Publishing, Design and Office Productivity.
Symantec : Security Solutions, Backup Solutions (check Veritas)
Redhat : Server and Workstation OS Suites and Support.
QLikTech : Business Intelligence tools.
VMware : Full range of Virtualization software.
Citrix : Full range of Virtualization software.
SAP : Analytics, Data Warehousing, CRM, Enterprise Asset Management, Enterprise Resource Planning, Financial Management, Procurement, Product Lifecycle Management, Supply Chain Management, Sustainability, Application Foundation, Security, Business Process Management and Integration, Cloud Computing, Content and Collaboration
IBM Software : helps you drive greater value from your software investments and deliver innovative products and services
HP Software : Helps optimize your applications, information and infrastructure – with security and confidence
Trend Micro : Network Antivirus and Internet Content Security software. Securing your journey to the Cloud
BlackBerry : Mobile device management solution with a unified interface to manage all Mobile Platforms
Kaspersky : Antivirus Products, Software Services & Internet Security Softwares.
Others : CA Technologies, Fiserv, Intuit, McAffee, E-Scan Anti-virus Suites, Atempo and Druva.
More and more small-scale IT companies and freelancers now provide enterprise software consulting. They assist diverse clients with choosing and deploying software application solutions to run business effectively, efficiently.
Providers can be pre-certified partners who have gone through rigorous process of learning the systems and their applications.
We will cover enterprise content management systems in future posts.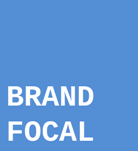 Latest posts by Brandfocal Services
(see all)