According to the latest Grant Thornton International Business Report (IBR) survey, India has been named as the most optimistic country in terms of being a global business destination providing opportunities of increasing revenue, employment and profitability. The survey notes that Indian businesses are hopeful of an economy recovery in 2017.
India bagged the 1st position in the optimism index for the third quarter of July-September 2016 and had 88% of the respondents voting in its favor. For the previous quarter of July-September, India ranked 2nd on the index.
India is currently in the middle of policy reforms with measures such as demonetization and changes with GST (Good and Services Tax). There is hope that the reforms will focus on ease of doing business while encouraging the idea of minimum government and maximum governance.
There is also an overall increase in global optimism which augurs very well for India in terms of attracting investments and providing markets for Indian products and services globally. The global business optimism at the end of the 4th quarter of 2016 stood at a net 38 per cent, up 5% point from its previous quarter and the highest level since July-September of 2015.
Scope: The report is prepared on the basis of results of the quarterly conducted global business survey of about 2,600 businesses across 37 economies.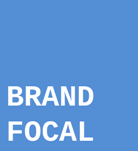 Latest posts by Brandfocal Services
(see all)